European tour announced!
Friday, 10th of January 2014
Fellow Haxians! Great news!


We'll be on the European "Trolls in the forest" tour together with TrollfesT and Cryptic Forest!

Check this ultra shit out! Delightful, isn't it?!
The tour dates are as follows:
18.04. K17, Berlin (DE)
19.04. From Hell, Erfurt (DE)
20.04. Little Devil, Tilburg (NL)
21.04. Underworld, London (UK)
22.04. Glazart, Paris (FR)
23.04. Connexion, Tolouse (FR)
24.04. Mini-Z7, Pratteln (CH)
25.04. Rock It, Aalen (DE)
26.04. Ragnarök, Lichtenfels (DE)
27.04. Rock'n'Roll Arena, Romagnano Sesia (IT)
28.04. Backstage, München (DE)
29.04. Escape Metalcorner, Wien (AT)
30.04. New Evil Music Festival, Darmstadt (DE)
01.05. Große Freiheit, Hamburg (DE)
02.05. B52 Music Club, Eernegem (BE)
03.05. Helvete, Oberhausen (DE)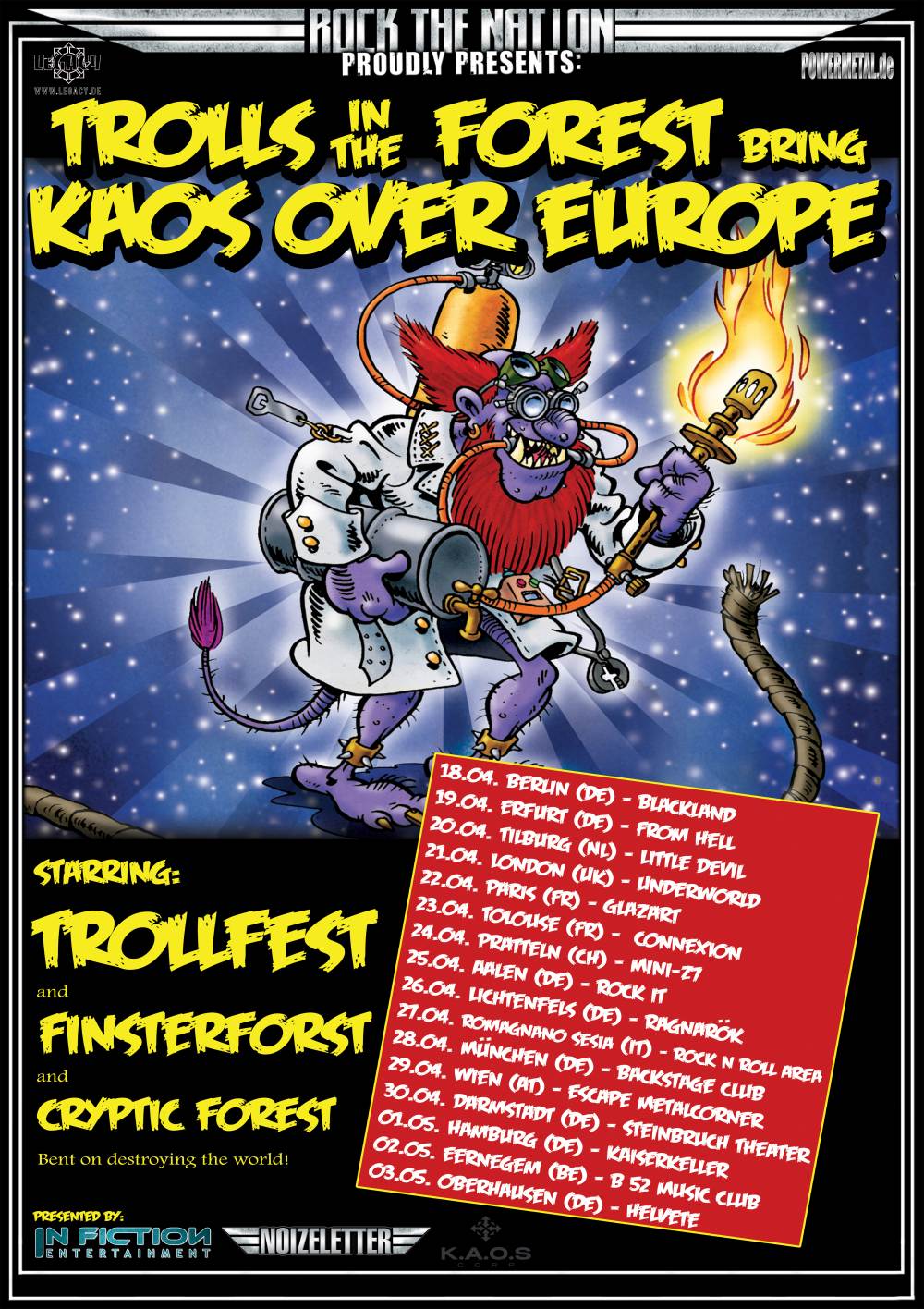 Last date for Rastlos Rauhnächte tour confirmed!
Saturday, 2nd of November 2013
Yeah, it's done! Grafenau has joined the incredibly blessed citys which will witness the ultimate X-mas aftershow party! If you live anywhere close to one of the locations don't miss out on the action! No one beats father time, but we sure will beat the living hell out of Father Christmas ;-)
Did I say good news?
Wednesday, 2nd of October 2013
Actually it's great news! Thought it would take a few more days to become official, but here it is: we're going to play a little tour between Christmas and New Year along with the great Odroerir and Fimbulvet. Two dates missing, but 4 nights of total insanity are already set! Be there or die trying!
« previous page
next page »